The Maidens – Alex Michaelides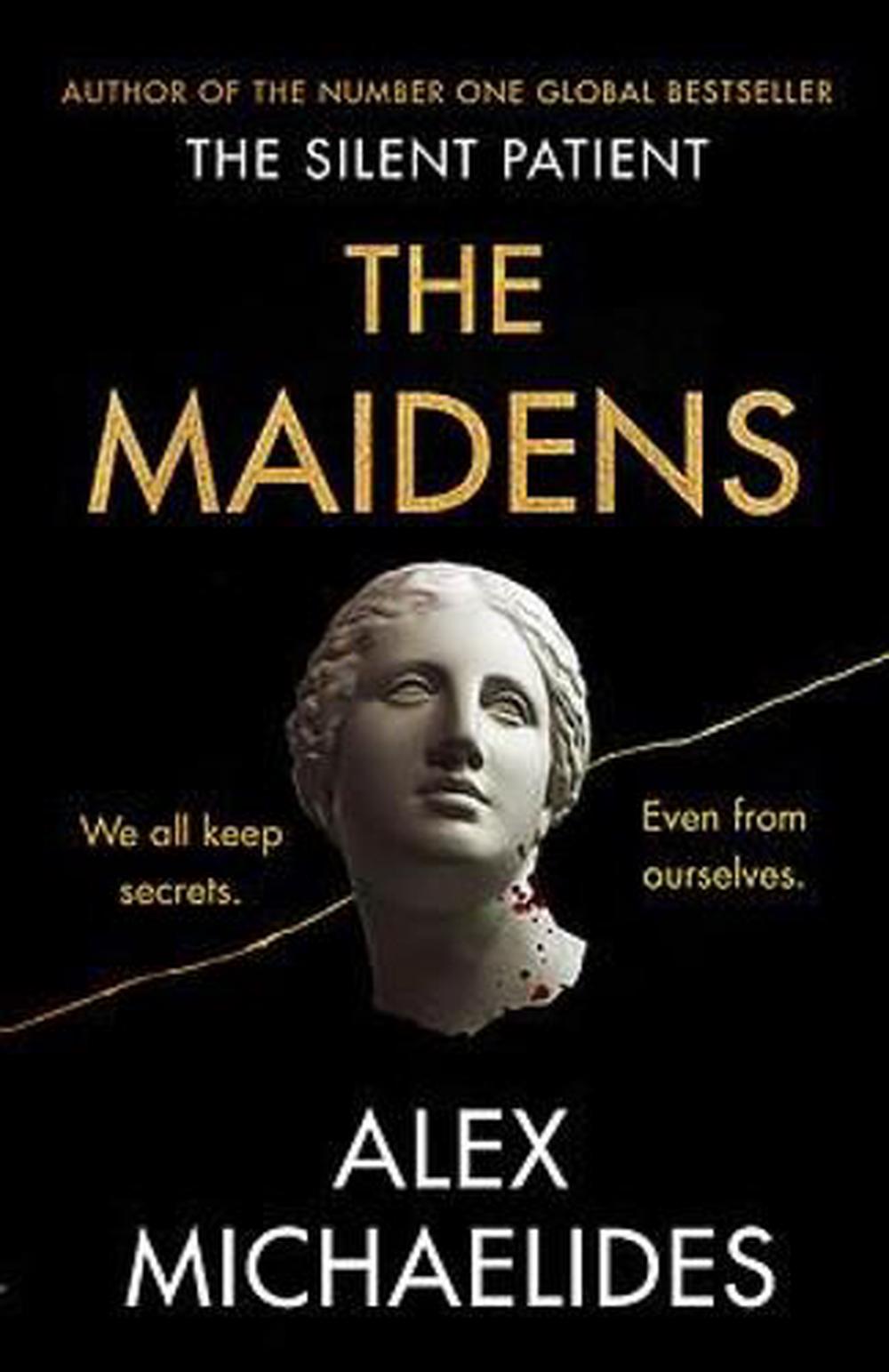 Reviewed by Kamryn Kronschnabel, Patrons Services Librarian
In 2019, the most-bought debut novel in the world was The Silent Patient by Alex Michaelides (if you need a refresher, here's our review on it!). Charles City didn't escape the hype – we discussed The Silent Patient in March 2021 for CCPL's Friday Morning Book Club, and many of us have been curiously waiting for the publication of his follow-up novel, titled The Maidens.
Wait no longer; it's now on CCPL's shelves. But in the event you call a little too late and have to put your name down on the reserve list, hopefully this review will tide you over.
Our protagonist is Mariana, a group therapist and recent widow in her mid-thirties. She's still grieving her husband's untimely death when she gets a call from Zoe, her niece and sole living relative, whose friend has just been murdered at Cambridge University. As she visits to comfort Zoe and conducts an unofficial investigation on the crime (much to the chagrin of the police), her attention focuses on the charismatic Professor Edward Fosca – and Mariana becomes convinced he is the murderer. Despite having an alibi provided by a group of his favorite students, called The Maidens, she sees too many connections between the murder and his performative lectures on Greek mythology to be dissuaded. Proving this gut feeling is easier said than done, however… and as the body count begins to rise, Mariana herself gets the gut instinct she may be next.
The Maidens is, in a sense, a bloody love note to European literary history. I'd actually majored in literature for my undergraduate degree, and this background knowledge (and bias, if we're being honest) definitely helped me appreciate the book. Tennyson, Jacobean revenge tragedies, and Greek myths all help thematically tie in – and sometimes provide clues to – the murders set against the lush academic background of Cambridge University. Knowing some of the references ahead of time, or looking them up as the book is read, certainly helps explain the motivations and drive behind some characters. That said, readers unfamiliar with academic literature shouldn't be afraid to pick up The Maidens; Michaelides does a decent job of incorporating background for the many different allusions, and the most important hints aren't that subtle anyway.
Those who've read The Silent Patient will appreciate this book too. Michaelides uses the same fast-paced writing style in this new novel, and Mariana's profession as a group therapist means some of her logic will seem familiar to readers of both books. My biggest gripe with The Maidens is that it's hard not to compare it to The Silent Patient – the latter's popularity after its publication means everyone's expectations for this new book are sky-high.
That said: Is The Maidens a fun novel? Was it hard to put down? And were there moments that threw me for a loop, as any good mystery-thriller should? A solid, resounding yes to all of the above.
Those who suspect that either of Michaelides's books will intrigue them as they've intrigued me can check out The Maidens at the Charles City Public Library – call 641-257-6319 or stop in today to reserve a copy.