Book Review: The Silent Patient by Alex Michaelides
Trauma affects the human mind in ways few fully understand, and we can catch a glimpse into one woman's troubled psyche through The Silent Patient by Alex Michaelides.
Alicia (the aforementioned "silent patient") and her facility's new psychotherapist, Theo, are our two main characters. Alicia is an artist who seems to have a great life with her husband, Gabriel – until one day she shoots Gabriel five times in the face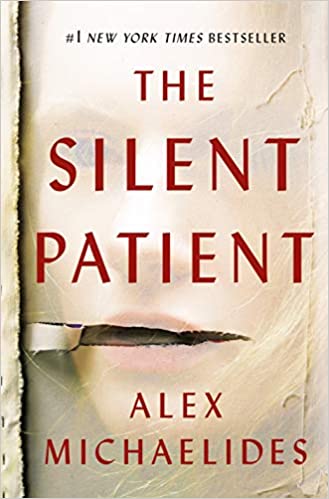 and never speaks another word. The only clue that might communicate a motive, in the days before her trial, is a self-portrait she leaves titled Alcestis, named for a mythological Greek woman who also becomes mute.
Years later, Theo comes onto the scene. He jumps at the chance to take a job at the psychiatric institution where Alicia has been treated following her sentencing – Alicia's case fascinates him, and she quickly becomes his obsession as he tries to uncover what psychologically happened to her that fateful night.  Seeking out testimonies from her brother-in-law, her aunt, her doctor, and others, Theo's progression toward the truth becomes riskier and riskier both for his career and for Alicia's well-being.
The draw of The Silent Patient is not that it's a "whodunnit" novel but rather a "whydunit" mystery. Theo's interest lies in uncovering Alicia's motive rather than trying to prove her innocence in the crime – by all accounts (including snippets of Alicia's diary provided for the reader), she was deeply in love with her husband and had no known reason to kill him. What happened that night to drive her to murder? What traumatic events took place in her past and still affect her psyche? What led her to paint her self-portrait Alcestis as she did, and why does she identify with the tragic heroine?  As we follow Theo's first-person perspective and the answers converge, the truth will shake readers more than they expect. Believe me – as a skeptic of novels that claim to have "plot twists you'll never see coming," it was a marvel and a delight to feel genuinely surprised by the ending.
The Silent Patient was recently discussed in Charles City Public Library's Friday Morning Book Club and is available for checkout. Contact us to borrow it today.