Book Review: Boy Missing: The Search for Kyron Horman by Rebecca Morris
Book Review: Boy Missing: The Search for Kyron Horman by Rebecca Morris
Reviewed by Crystal Griffen
Boy Missing is about Kyron Horman, age 7, who went missing from his school in 2010. He was last seen with his stepmom and sister at a scie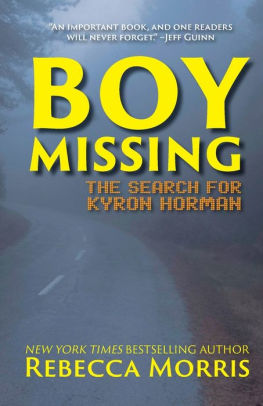 nce fair. He never reported to class, and he was reported missing after school that day.
Kyron's case made national news. Boy Missing is the first book published about his case and was written with his mother's assistance.
No one has ever been arrested, and his body has never been found. 
Boy Missing is a detailed account of the investigation and takes you inside the lives of both the families involved. The author provides speculation as to why the prime suspect in the case has never been arrested. 
It is a great read for true crime enthusiasts.
Boy Missing is available for checkout at the Charles City Public Library. Call today to reserve your copy!