Additional Art with You '22 classes available with Instructor Meredith Hamm
The Charles City Public Library and Charles City Arts Center are pleased to announce a series of free programs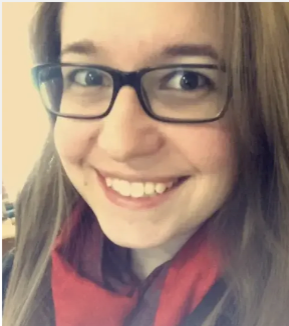 for kids, teens, and adults entitled Art with You '22. The children's sessions will be taught by local artist and art teacher Meredith Hamm. Hamm's sessions started in April with Oil Pastel Drawing and will continue with Acrylic Painting and Sculpture in May, June, and July. More sessions have been added for sculpture at 10 AM on June 8, 15, and 22 and for acrylic painting at 10 AM on July 14, 15, and 16. Participants are limited to registering for 2 sessions at this time. The first class of every session meets at the library where, Hamm meets her students, introduces the mediums and techniques, and students find resources to inspire their art. The subsequent classes are held at the Arts Center where Hamm will continue instruction and the students will create their masterpieces.
Hamm is originally from Westbrook, CT. She relocated to Iowa to attend University of Northern Iowa, where she earned her degree in art and in education. She now teaches art classes for K-12 in the Charles City School District and at the Charles City Arts Center. She believes art is one of the best ways for children to form a sound base in problem-solving, exploration, and confidence. It's also a lot of fun!
Floyd County Community Foundation is the fiscal sponsor behind Art with You '22 programs. The community foundation gives local non-profit organizations grants of funding to create a more vibrant place for all people to thrive. The Charles City Public Library received the grant and hopes that each art session will further its mission to bring people, ideas, and information together to enrich the community.
Registration for sessions is required; please contact the library at 641-257-6319 or email the director at ccdirector34@gmail.com to save your child's spot for this very special opportunity.