Book Review: The Library Book by Susan Orlean
Reviewed by Kamryn Kronschnabel, Patron Services Librarian
In 1986, the Los Angeles Public Library experienced something that hurts my soul: their central library branch burned for seven hours, and more than 1 million books in the collection there were damaged or destroyed. This is the crux of Susan Orlean's narrative The Library Book - a recounting of that day and its aftermath, the history of the library in LA up to that point, and what their current (pre-COVID) library system looks like.
Regarding library history, she focuses on LA but also has plenty to say about libraries in general: from how Andrew Carnegie's charity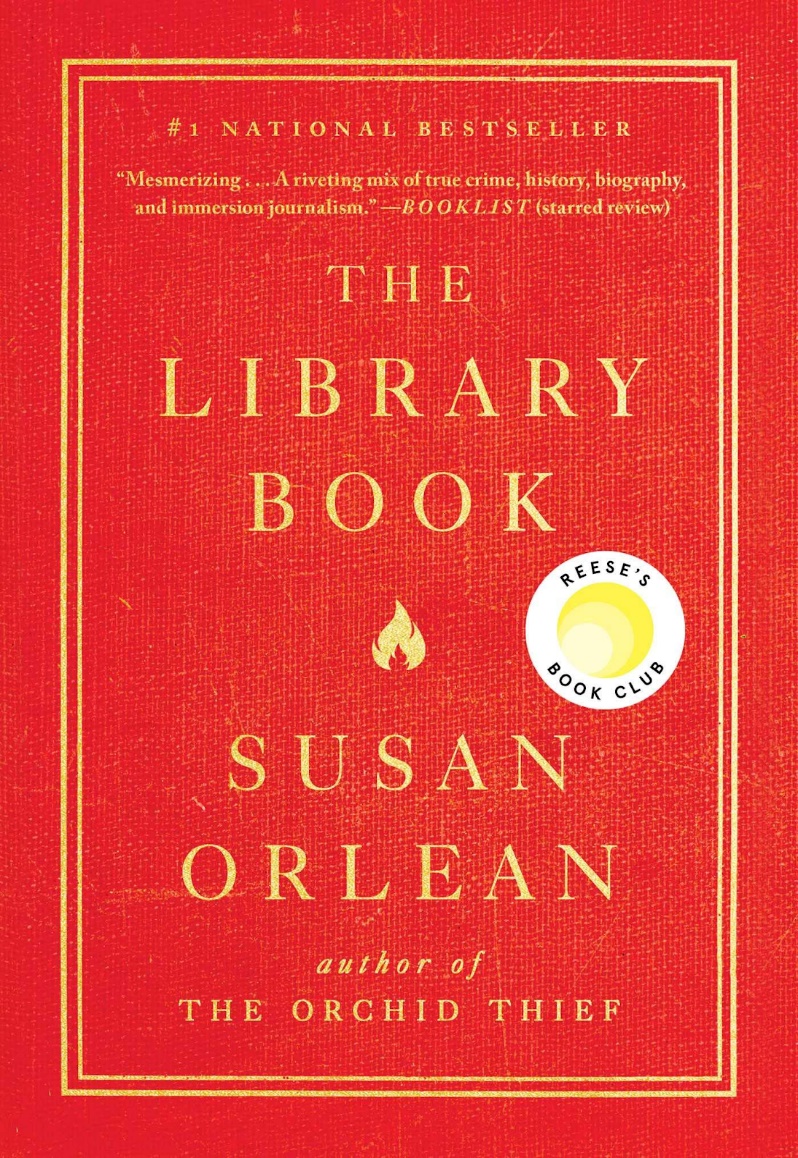 helped supplement building projects in the late 1800s and early 1900s, to the gains and losses libraries have experienced throughout the world. In LA specifically, she walks through the founding of the library, its original rules and regulations, and some of its turbulent decisions regarding directors and personnel. In the present, she paints LAPL (and other libraries across the United States) as a champion of social work, where people can find innumerous resources in a variety of different fields. She shouts out several library services that I recognize from our own library (and, honestly, some new ideas I hadn't considered!) including the jobs of different departments, storytimes, teen workshops, collection development, and more.
But as stated before, these narratives all orbit around the story of the library fire. Did someone purposefully light the books, and if it was arson then what was the motive? As the biggest library fire in the United States, how would LAPL go about rebuilding their collection? How many of the damaged books could be saved - and how could they be saved, with several hundred thousand titles at-risk of growing mold from the water used to control the blaze? These questions, mysteries, and concerns propel the narrative forward and had me gripped to the very end.
Orlean has produced a very well-woven story in The Library Book, to the point that its alternating subjects helped strengthen it rather than confuse it. I found it completely fascinating, in turns heartbreaking and heartwarming with the examples of the things people do with knowledge and books. It stands, at the end, a testament to the power of community and an explanation for why libraries are so essential in our lives.
The Library Book is available at Charles City Public Library in the nonfiction section or as an ebook and audiobook on BRIDGES and Libby. To check out our physical copy, call us at 641-257-6319 or come in today!