Iowa's Children's Choice Award 2021-2022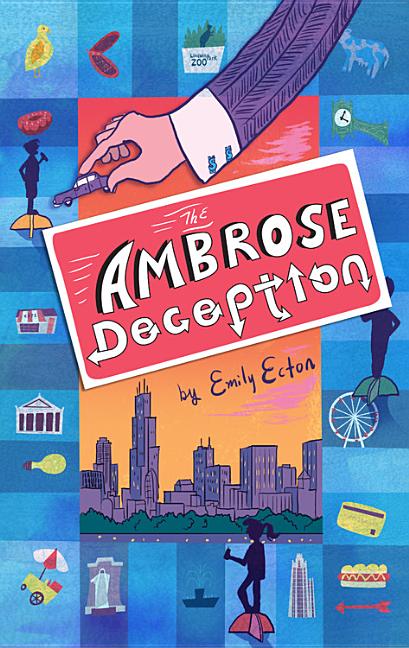 The Ambrose Deception By Emily Ecton: Chicago middle school students Melissa, Wilf, and Bondi are chosen to participate in a competition for a $10,000 scholarship, unaware that there is much more at stake.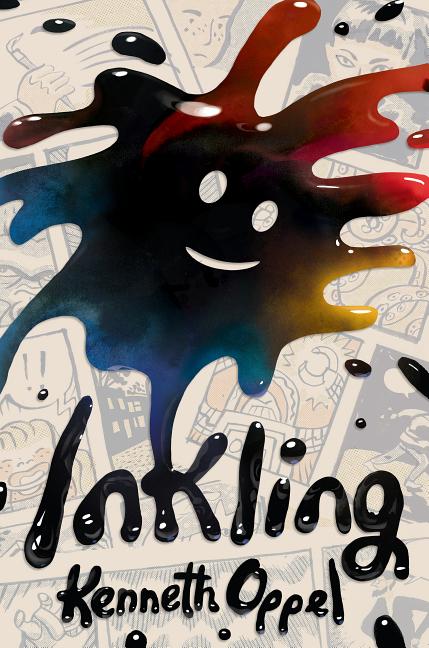 Inkling By Kenneth Oppel: When an inkblot, who can write, listen, learn, and draw, jumps out of Mr. Rylance's sketchbook, Ethan believes he may be the answer to their problems and names him Inkling.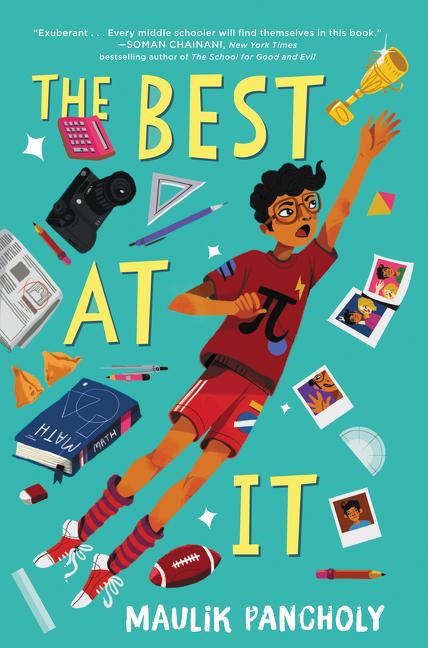 The Best at It By Maulik Pancholy: Starting middle school has Rahul feeling anxious. Following the advice of his grandfather—Find one thing you're really good at and become the BEST at it—Rahul sets out to find out what makes him special, convinced that once he finds it the bullying will stop.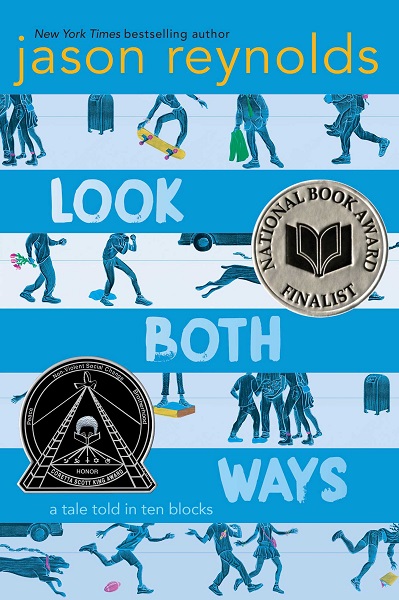 Look Both Ways: A Tale Told in Ten Blocks By Jason Reynolds: A collection of ten short stories (one per block) that all take place in the same day about kids walking home from school.
The Stra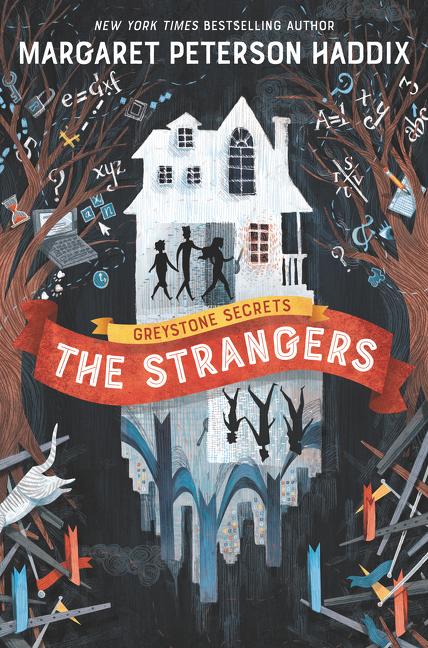 ngers By Margaret Peterson Haddix: Told from separate viewpoints, Chess, Emma, and Finn Greystone, ages twelve, ten, and eight, investigate why their mother went missing and uncover their ties to an alternate world.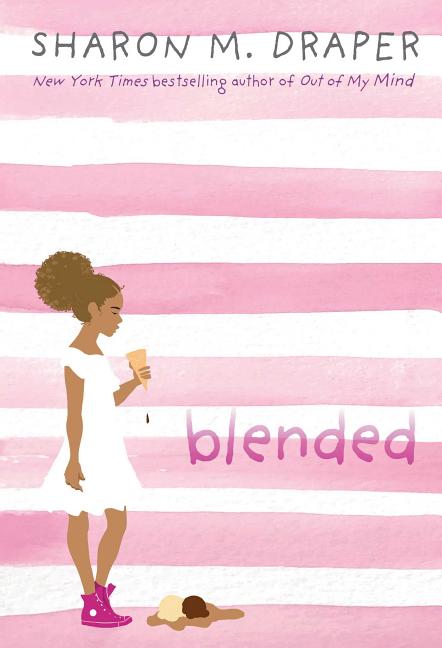 Blended By Sharon M. Draper: Isabella, whose black father and white mother struggle to share custody, never feels whole, especially as racial tensions affect her school, her parents both become engaged, and she and her stepbrother are stopped by police.
Th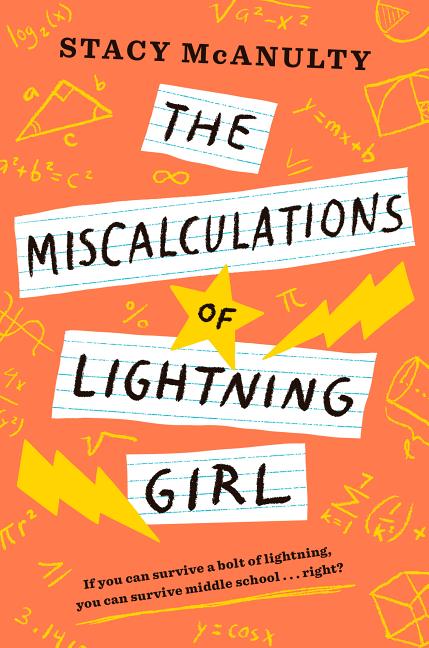 e Miscalculations of Lightning Girl By Stacy McAnulty: A lightning strike made Lucy, twelve, a math genius. Despite years of homeschooling and the fact that she's ready for college, Lucy's grandmother enrolls her in middle school and Lucy learns that life is more than numbers.
Team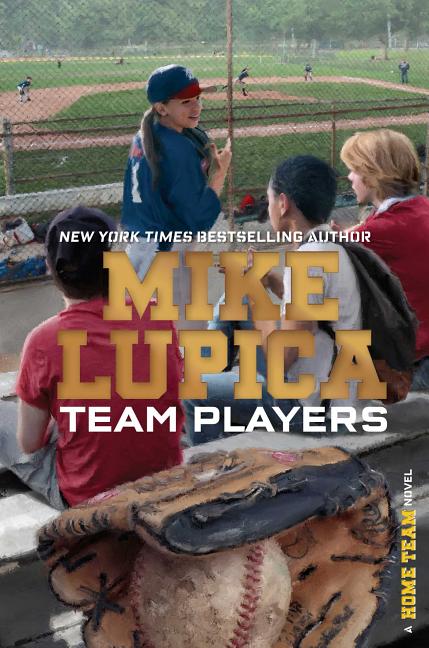 Players By Mike Lupica: When Sarah, a girl with Asperger's, joins Cassie's softball team, not everyone on the team welcomes her, creating a rift between Cassie and her teammates.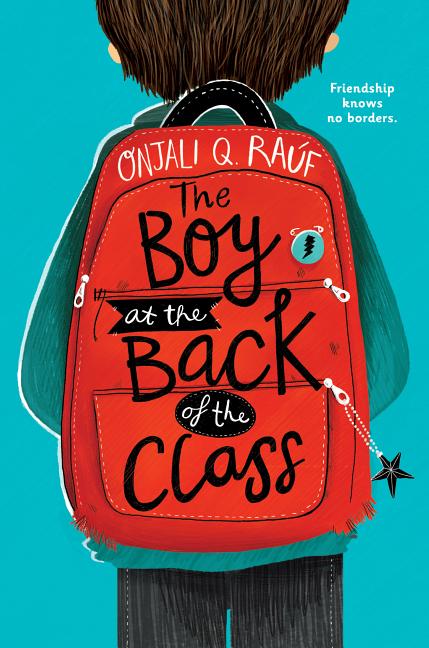 The Boy at the Back of the Class By Onjali Q. Raúf: When quiet nine-year-old Ahmet arrives in their classroom, a group of friends are unsuccessful at drawing him out. They concoct a new plan to help after learning he is a Syrian refugee.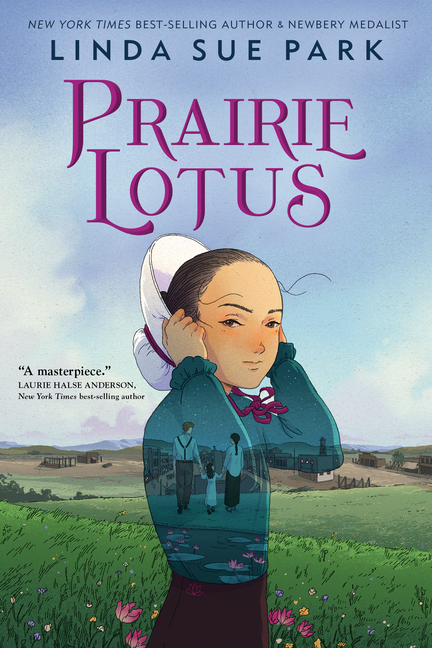 Prairie Lotus By Linda Sue Park: Hanna, a half-Chinese girl, and her white father try to make a home in Dakota Territory in 1880 in the face of racism and resistance.
The Unsung Hero of Birdsong, USA By Brenda Woods: Gabriel, twelve, gains new perspective when he becomes friends with Meriwether, a Black World War II hero who has recently returned to the unwelcoming Jim Crow South.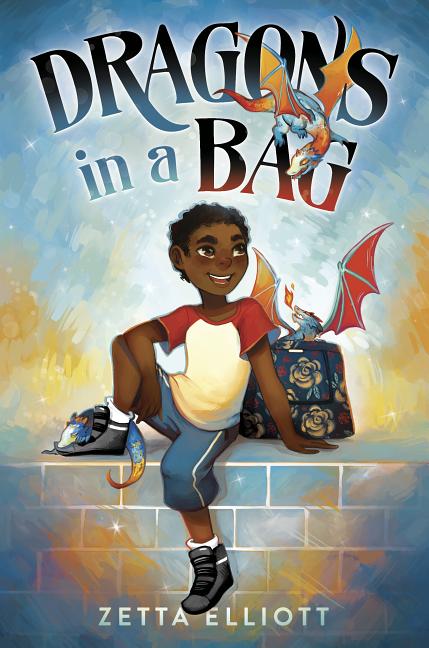 Dragons in a Bag By Zetta Elliott: In Brooklyn, nine-year-old Jax joins Ma, a curmudgeonly witch who lives in his building, on a quest to deliver three baby dragons to a magical world, and along the way discovers his true calling.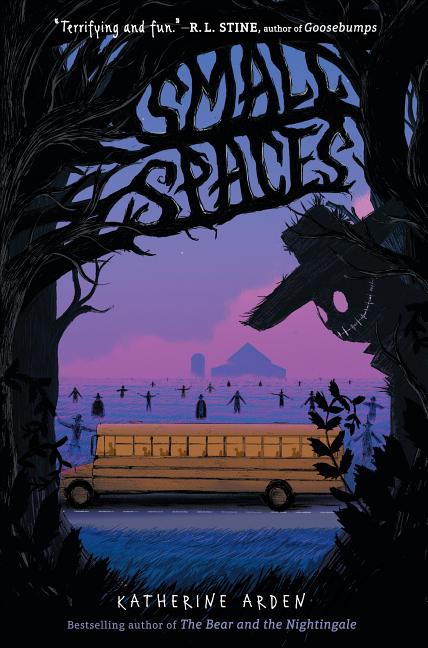 Small Spaces By Katherine Arden: After 11-year-old Ollie's school bus mysteriously breaks down on a field trip, she has to take a trip through scary woods, and must use all of her wits to survive. She must stick to small spaces.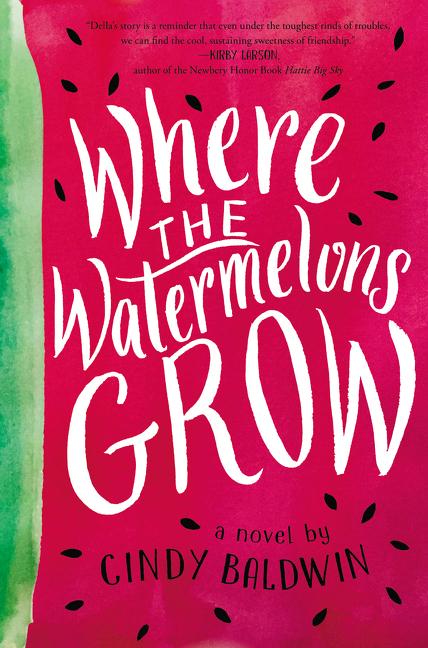 Where the Watermelons Grow By Cindy Baldwin: Twelve-year-old Della Kelly of Maryville, North Carolina, tries to come to terms with her mother's mental illness while her father struggles to save the farm from a record-breaking drought.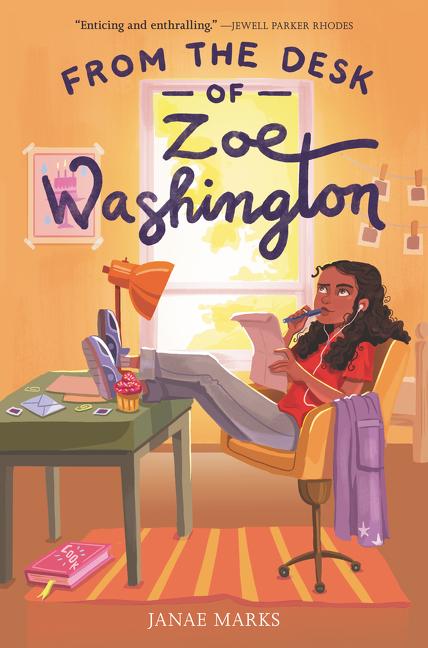 From the Desk of Zoe Washington By Janae Marks: Avid baker Zoe receives a letter from her biological father who is in prison for a terrible crime he says he never committed. With baking on one part of her mind, and her father's conviction on the other, this is one recipe Zoe doesn't know how to balance.
So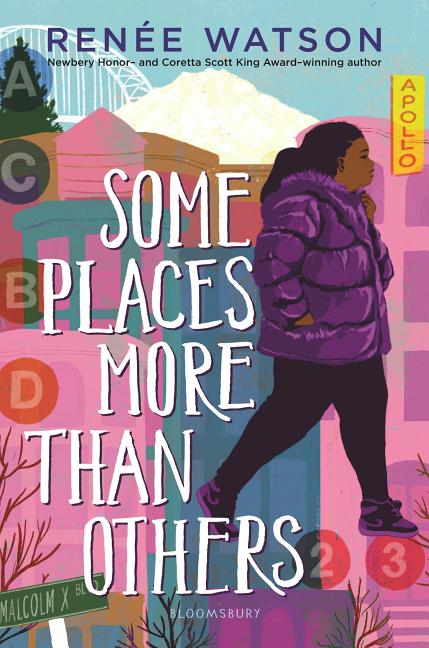 me Places More Than Others By Renée Watson: All Amara wants for her birthday is to visit her father's family in Harlem. She can't wait to meet her Grandpa Earl and cousins in person and stay where her father grew up. Maybe this will help her understand her family—and herself—in a new way.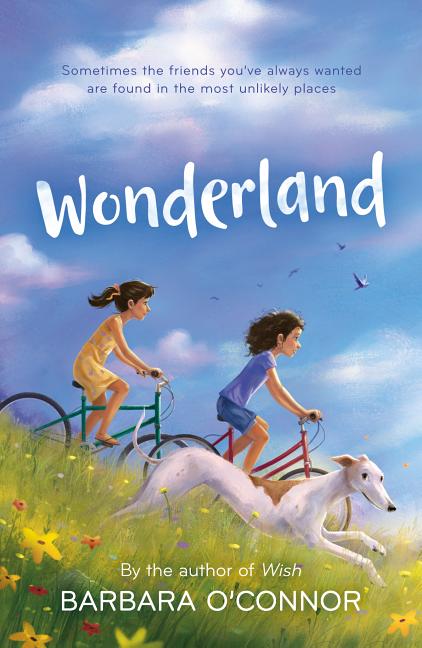 Wonderland: A Novel By Barbara O'Connor: After her mother uproots them again, ten-year-old Mavis Jeeter is determined to find a permanent home and a best friend in her new hometown of Landry, Alabama.
A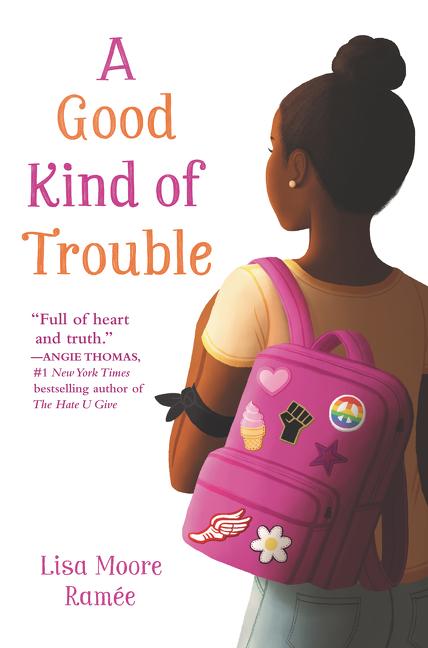 Good Kind of Trouble By Lisa Moore Ramée: After attending a powerful protest, Shayla starts wearing an armband to school to support the Black Lives Matter movement. When the school gives her an ultimatum, she is forced to choose between her education and her identity.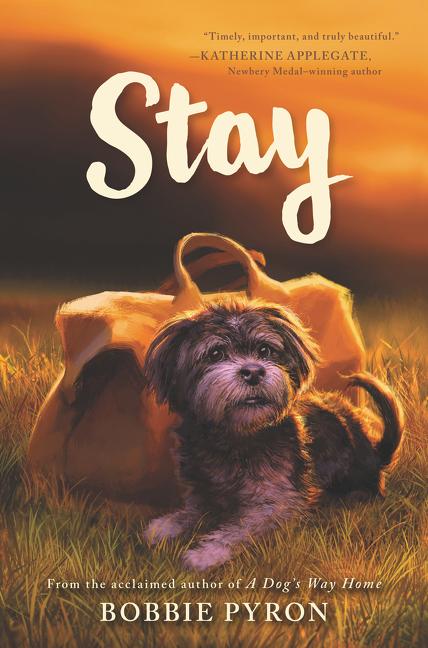 Stay By Bobbie Pyron: When Piper and her family move into a homeless shelter in a new city, she misses her former life while also finding new friendships at Hope House, including a street dog named Baby, that Piper is determined to reunite with his family.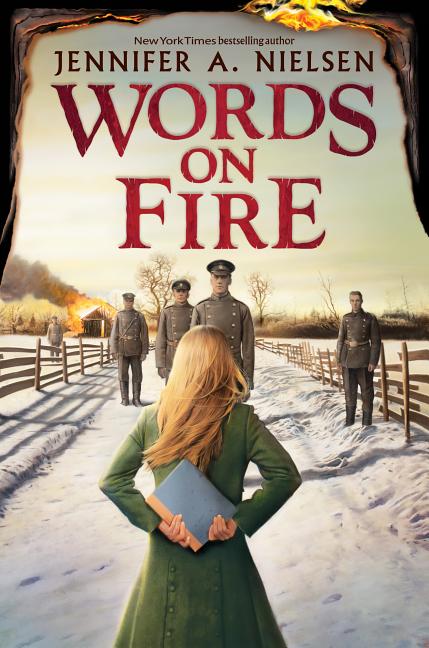 Words on Fire By Jennifer A. Nielsen: Avoiding the occupying Cossack soldiers who would force everyone to become Russian, a farm girl from Lithuania helps her family preserve her culture, literature, and religion when she is forced to leave her parents behind to escape with an important package