Book Review: The Vanishing Half by Brit Bennett
Reviewed by Dana Schwickerath, Charles City Public Library Assistant Director
The Vanishing Half, by Brit Bennett, could be your next favorite book! Starting in Louisiana in the late 50s, the cast of characters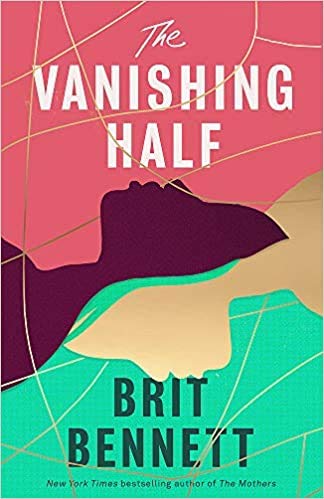 includes African-American (but light-skinned) twins Stella and Desiree, their hard-working mother, various boyfriends, and drag queens. Once the twins run away to escape their boring, do-nothing town, their lives diverge in such a big way that one can only ask… would you - could you - cut your family, your twin sister, or your mother out of your life for good? Would you trade it all in for another life?
The author brings us many interesting characters searching for acceptance and trying to escape the ugly and unjust parts of our society. While some turn their backs on family, acquiring new roles built on lies, others are honest and find acceptance along with, most importantly, love. The author does not give you direct answers but instead steers you into deciding for yourself if the characters' choices are worth it. This book is one of my favorites of the year, leading me to ask myself how much I would be willing to give up for approval from those around me. I consider myself very fortunate, for the roles I do play daily are never far from the real me.

I hope you try this book! You can find a print copy at the Charles City Public Library or download it from our Libby app today! Call 641-257-6319 or look in our catalog at https://charlescity.biblionix.com/catalog/ for availability.