Book Review: Burning Girls by C.J. Tudor
Reviewed by Kamryn Kronschnabel, Patron Services Librarian
"If you see the burning girls, something bad will befall you."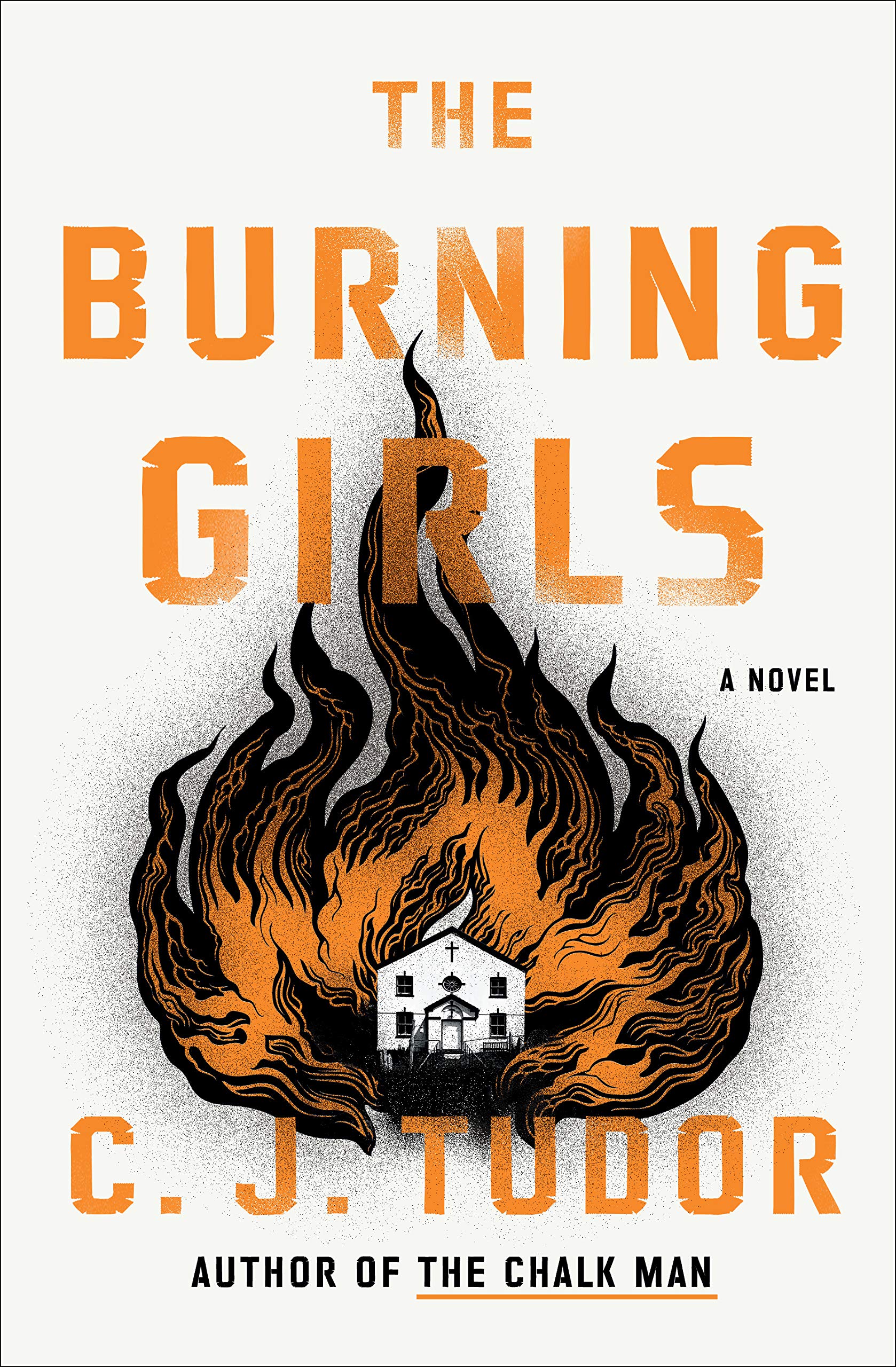 Chapel Croft is a small, fictional village in England where, roughly 500 years ago, Protestant martyrs were burned at the stake for refusing to recant their faith during the Catholic regime of Mary I; this event included the maiming, torture, and burning of two young girls who are said to still haunt the chapel and its graveyard. They are celebrated every year as the villagers make dolls from twigs and burn them on the anniversary of the event.
This is not the only dark event that colors the world of The Burning Girls, by C. J. Tudor. Thirty years ago, two fifteen-year-old girls – best friends Merry and Joy – went missing from the village, and the 500-something locals seemed to have hushed the incident over. Recent history hasn't been much more pleasant… Upon the unexpected death of Chapel Croft's reverend, our protagonist Jack moves to town with her daughter, Flo, to temporarily take up the vacant church post – and she learns her predecessor had hung himself in the nave of the old chapel. This mother-daughter duo gives us the two major (but not the only) points of view in the novel, and their narration hits the ground running. As various locals act with suspicion, as Jack keeps asking questions, as various chilling objects appear and disappear, and as everyone tries to keep their secrets under wraps, Jack and Flo both see visions of the burning girls – and it becomes clear the terrible things that happened in this town's past can still burn people in the present.
As a fast-paced thriller with horrific elements, readers will find The Burning Girls a wholly satisfying read. The necessary slow-burn beginning sets up the various characters and intriguingly introduces the three main mysteries (the missing teens, the dead reverend, and the chilling happenings Jack and Flo experience); by the novel's climax, the action and subsequent plot twists reach a lightning-fast pace. Tudor's writing contains just enough hints that some of the twists are possible to figure out before they're revealed, but this makes the novel no less satisfying as other twists appear. The main issue readers may take? Some of the twists are graphic (see above: thriller with horrific elements) – bullying, abuse, and torture appear in perhaps 5-15% of the book's pages.  
The Burning Girls is available to check out at the Charles City Public Library and through our BRIDGES eLibrary. Contact us or come in to check out a copy today!