Book Review: Beyond the Wand by Tom Felton
Beyond the Wand- by Tom Felton Reviewed by Kamryn Kronschnabel
Have you ever wondered what it would have been like to grow up at Hogwarts, adventuring with (or possibly rivaling) Harry Potter and his friends? English actor Tom Felton got to live that dream, in a sense, as he played Draco Malfoy in the movie cast for roughly ten years of his adolescence and teens. Beyond the Wand, subsequently, is his memoir detailing his life prior to, during, and after the Harry Potter films - not to spoil it, but if you're even vaguely interested in Harry Potter or Hollywood, this book is a lovely treat.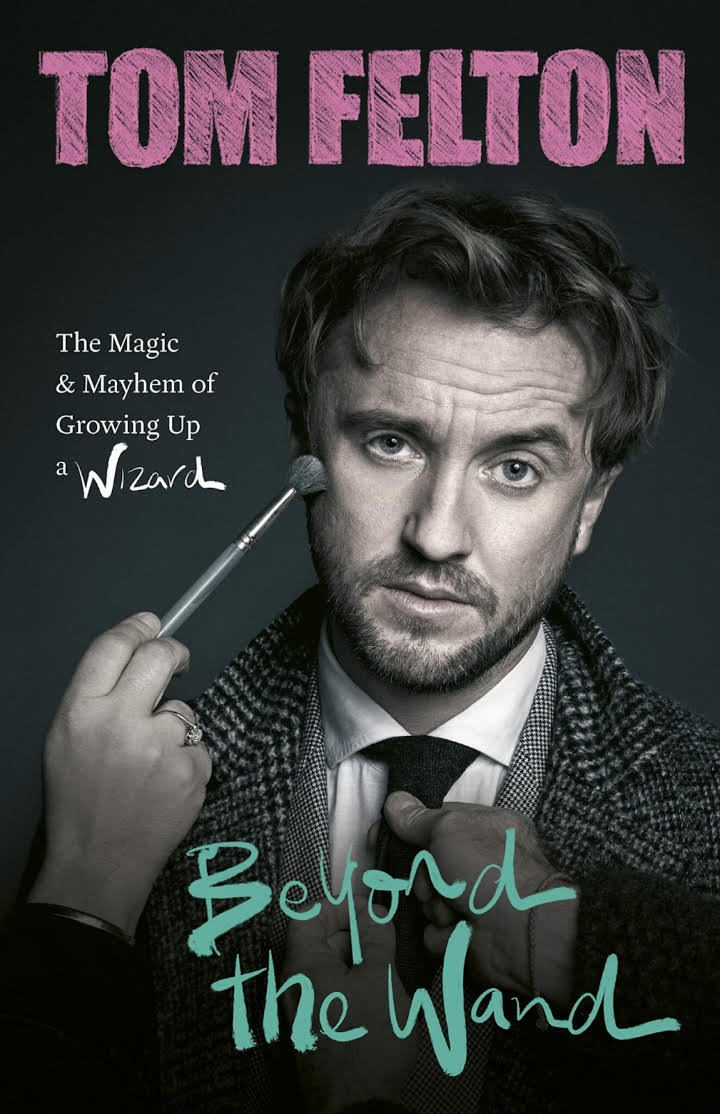 I, personally, listened to this as an audiobook. While I'm sure the written version is also excellent in its own right, there's something magical about hearing Felton narrate his story in his own voice. He actually made this the best audiobook performance I may have ever listened to - his cadence, humor, and honesty make this version feel so intimate and incredible. He pulls absolutely no punches, either. His opening story is one he confesses he'd never told his parents about before writing this book - "Sorry, Mum," he adds - and he jumps right into some of the shenanigans he was involved in as a teenager. He goes back and forth in time occasionally, but never in a way that makes the narrative confusing; the book proceeds in mostly chronological order, starting with information on Felton's family and how he got into acting before later transitioning into stories from the set of Harry Potter and continuing beyond.
By and large, the stories in the first several chapters of the book are HILARIOUS. Since I would feel terrible spoiling them for potential readers, I won't recount any of them here, but I'll be honest in saying that I laughed out loud probably dozens of times. Stories and subjects touched upon include his relationships with many Harry Potter cast members, teenage scrapes he got into and out of between filming, what his audition for Harry Potter was like, how often he found himself getting his bleach-blond roots touched up, and how the world reacted to different parts of the movies. Personally, my favorite story is about a particular smack he was dealt - and no, it's not the infamous one Harry Potter fans saw on screen.
This memoir goes beyond that, though - roughly the last quarter of the book is about his life post-Potter. Where does anyone go after starring in Harry Potter? The tone changed rather dramatically, but not in a disingenuous way. Talking about his life after those films meant writing about a really difficult period in his life, and he tackles it with blunt honesty that I found really admirable. He states that, by sharing his story and including the struggles, he hopes others who might encounter similar low points in life will be encouraged to seek help.

Overall, Felton comes across as really down-to-earth and genuine. I really enjoyed this memoir (again, especially as an audiobook!) and imagine plenty of other people would love to hear his story as well. This book, Beyond the Wand, is available in Charles City Public Library's physical collection and through BRIDGES and Libby as an audiobook or ebook. Check it out in an electronic format by logging onto Libby or call us to reserve our print copy at 641-257-6319!